Sketch of the Week! Apr 7/09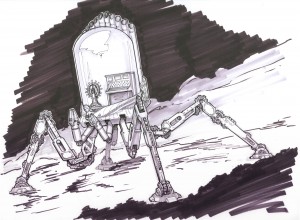 The idea of the sketch of the week is simple in theory.  Take three random items and combine them into one sketch.  For example this week is steampunk, 4 legged, lava walker.  Mash those together and this is what you get.
For now, I'm going to generate the themes but hopefully as this website picks up some steam, I want everyone to pick the themes and also submit their own concepts.
Thanks,
A