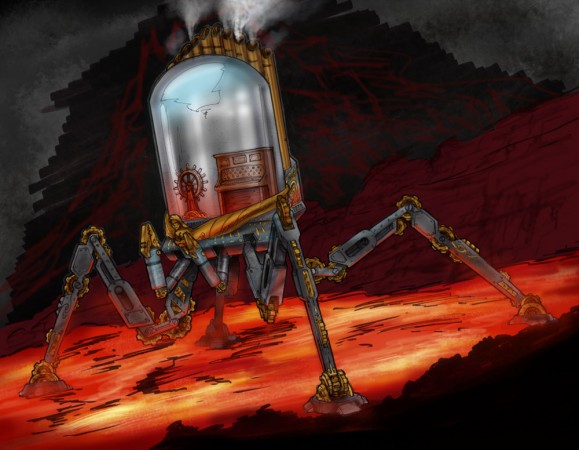 Ladies and Gentlemen I give you the Steam powered lava walker!  This is a sketch I did a long time ago (see my first post) but never really got around to adding color to the concept.  The inspiration for it was just by coming up with three random themes.  Lava, steam punk, and 4 legged.  I love picking the three random things because it gives you starting point instead of just pulling something from the air.
I tried something a little different with my approach by laying out flat colors and then using the burn and dodge tool in photoshop then going over a second time with some color to add the glowy parts.
I also overlaid a few textures that I got from HERE.  Awesome site, with lots of free textures to choose from.  It's easily the best texture site I have found yet.
That's it for now.  With any luck I'll be posting next week too.  Hey nobody is perfect….