It's been a long time since I've posted on my blog.  I promise I've been keeping busy updating my portfolio and a lot of side projects here in Orlando Florida.  I have a few concept sketches that I'll be posting ASAP and adding a few pages to the portfolio section of the website.  Here is the video portfolio I just made for some of my graphic design work.  Feel free to leave a comment.
---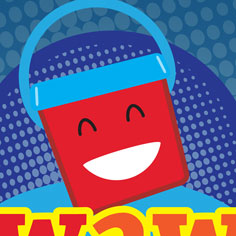 Well its about time!
It's been a loooong time since my last post but it hasn't been for a lack of trying.  Lots of things have been going on but busy mostly with the newest addition to the family.  Other than that, I've been getting a lot of extra hours at work  lately with lots of logos and packaging.  You can see most of it HERE on the graphic design section of the website, so be sure to check it out.  I haven't stopped doing sketches and I actually worked on several personal concepts, one being an updated Volton.  Which with any luck I should be posting next week.  But for now go check out my new works
A
Aww look at that little guy…  He looks so happy to have all of those toys in his tummy!
---

Welcome to AndrewTober.com.  This site will be under a constant state of change over the next year as I decide how to make it more than your typical portfolio.  Ultimately, this site will be your one stop shop for tips, inspiration and entertainment.  Feel free to leave comments and suggestions on my sketch of the week. If one thing has always been proven true in my life, it's that I will always learn more from my friends than I can possibly learn on my own.
Currently I work in Orlando Florida where I specialize in designing Toys, Product Development, Graphic Design, Concept art and much, much more. Feel free to contact me for all of your design needs.
Thanks,
Andrew Tober
---