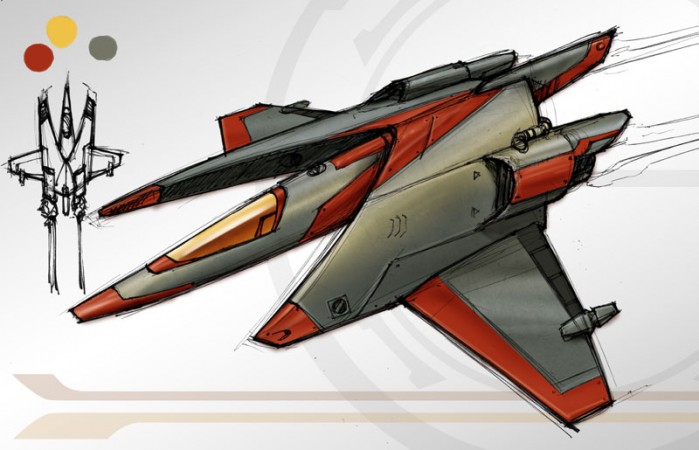 This weeks Sketch OTW is just a quick concept for a Space fighter.  After letting it sit for a week I can already see a few things I'd like to add.  Like a glowing jet stream and maybe some visible guns.  But maybe this would work for a civilian model.  I continued to overlay some metal textures from my favorite texture site. Most of the color was done by laying down a flat color I chose (each color on a separate layer) and then hitting them with the dodge and burn tools.  Adding some color gradients at the end.
No thumbnails to go with this one so as a conciliation price I give you the evil Devil monkey!  Enjoy!
---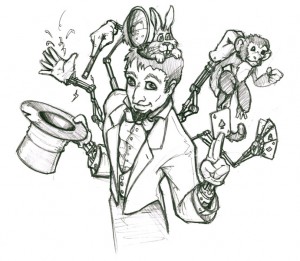 All right, this week's sketch of the week is a cyber, magician, with a monkey.  This one kind of looks a little like but with a little more hair… and a few more arms.  Ok maybe it looks nothing like me.
I'll post next weeks 3 random items before the weekend.   I'm open to suggestions.
Thanks,
A
---