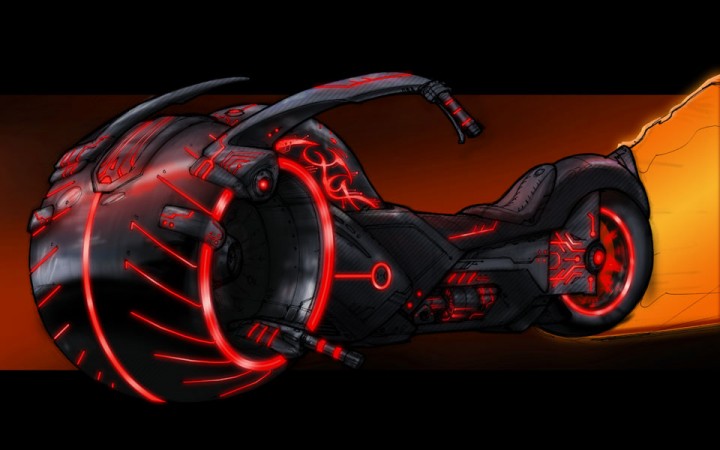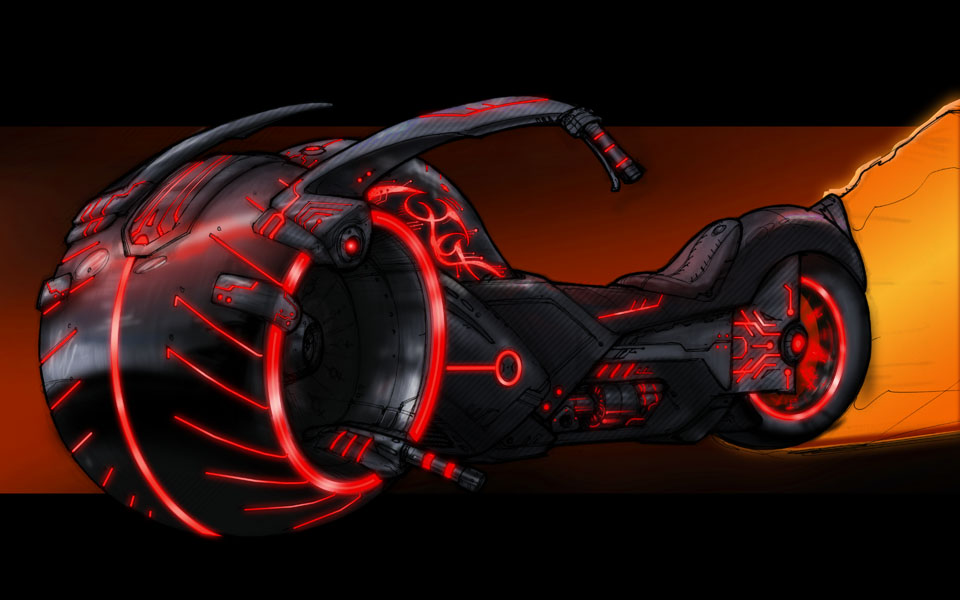 As promised this week, I worked on some concept art for the Tron light-cycle.  The original light-cycle has to be one of the coolest looking vehicles in movie history. In the top three at least, next to the X-wing and the dog van from Dumb and Dumber.
Anyways, I really wanted to draw the crotch rocket version of the light-cycle but the demon voices in my head kept telling me "Stop sucking and do something unique".  So then it hit me, wouldn't it be sweet if there were a chopper version of the light cycle?
It was a little tough to keep the tech look with the chopper feel but it worked out pretty well.  The hardest part was finding a place to attach the handlebars and make them look in place.  Wrapping them around the wheel and connecting them in the wheel well became the best solution.  I'm also a fan of the barbwire detailing on the gas tank too.  That accent really seemed to combine Tron and the chopper feel.
Originally, I started with blue highlights but decided to go red to keep with the bad boy feel. Finally the fire red/orange jet stream is a nod to the Ghost Rider.
Come back next week to see my version of the Recognizers.  I've been having a good time with the last two Tron sketches so why not go with it?   See ya in a week.
A