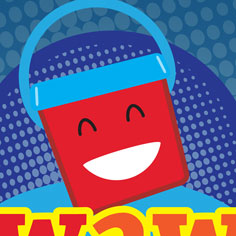 Well its about time!
It's been a loooong time since my last post but it hasn't been for a lack of trying.  Lots of things have been going on but busy mostly with the newest addition to the family.  Other than that, I've been getting a lot of extra hours at work  lately with lots of logos and packaging.  You can see most of it HERE on the graphic design section of the website, so be sure to check it out.  I haven't stopped doing sketches and I actually worked on several personal concepts, one being an updated Volton.  Which with any luck I should be posting next week.  But for now go check out my new works
A
Aww look at that little guy…  He looks so happy to have all of those toys in his tummy!